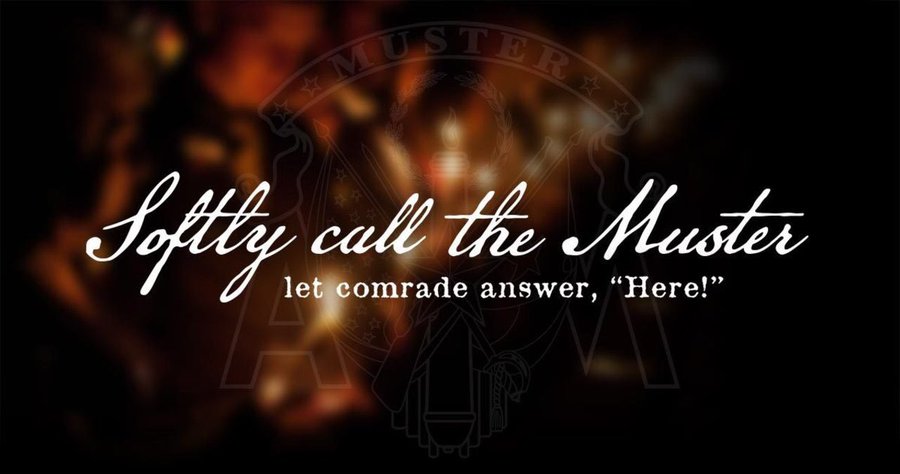 Muster 2023: Our speaker this year will be Col. Jay Brewer '81 retired Director of the Fightin' Texas Aggie Band.

2023 Aggie Muster
Friday, April 21, 2023 @ 6:30pm
Calhoun's on the River
400 Neyland Dr.
Knoxville, TN 37902
$27.00 per person

RSVP
---
Muster payment is available online!  Mark your payment preference in the RSVP form above.

---
History of East TN Muster
2022 Aggie Muster
Aggie Muster was held on Thursday, April 21, 2022 at Calhoun's on the River.
---
2018 Aggie Muster
Aggie Muster was held on Saturday, April 21, 2018 at Calhoun's On the River in Knoxville. It was a wonderful Muster, as always. We had quite a few visitors who were in town to watch the Ags play the Vols in baseball and we signed up a few new members.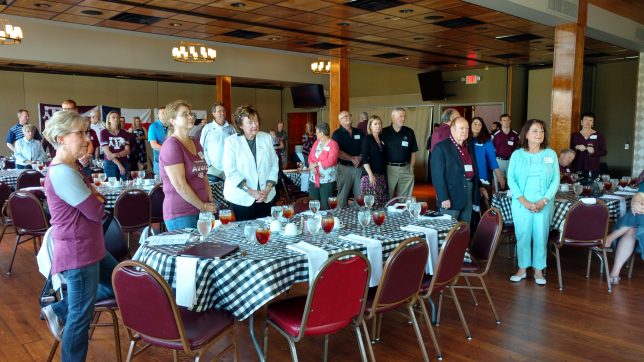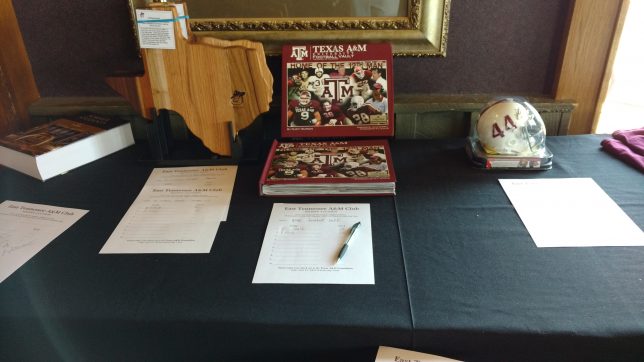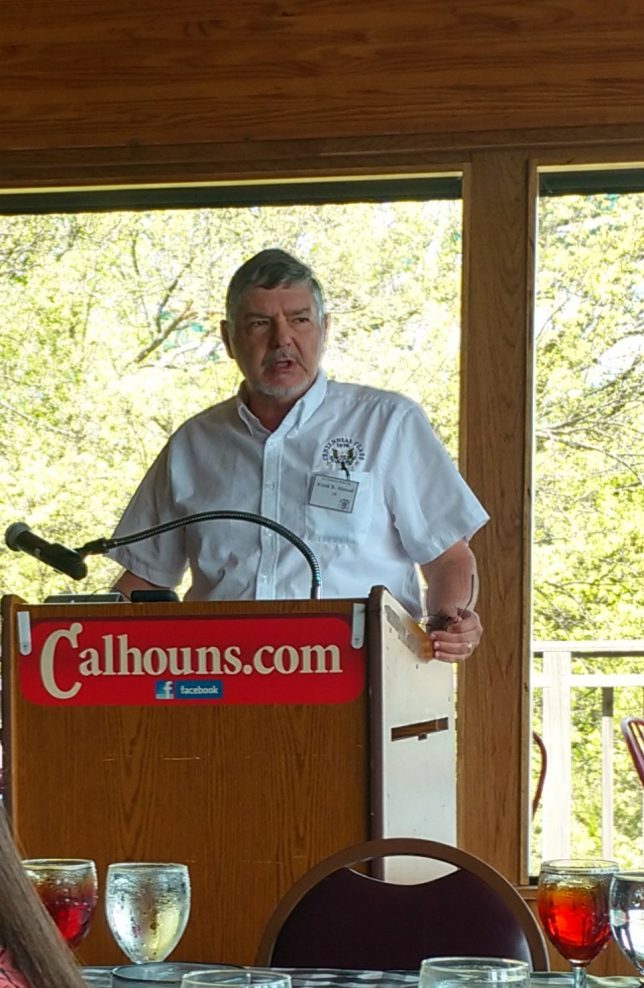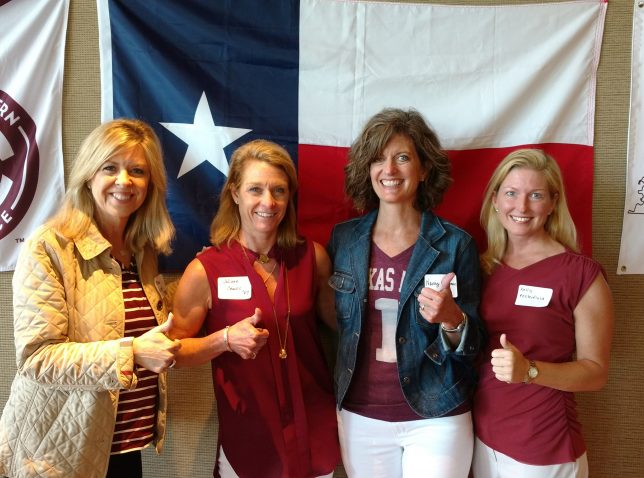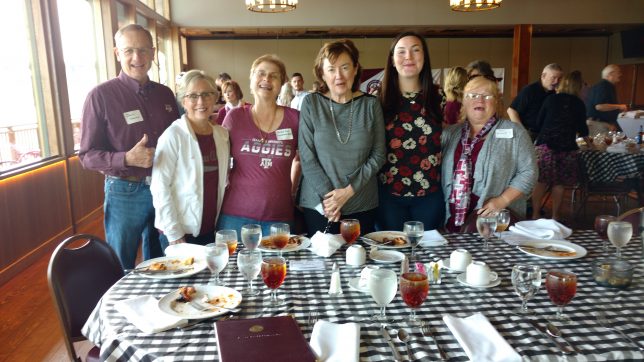 ---
2017 Aggie Muster
Our club had a very successful Muster this year. We had a Roll Call for 31 Ags who will always be remembered.
Over 80 Ags and guests attended and I estimated that about 20 attended the East Tennessee Aggie Club Muster for the first time.  A special thanks to Fred Seals for the invocation and to Gerry Meisner for reading the Roll Call.  Our club founder, Keith Hairell, could not attend because he was recovering from an appendectomy but he was with us in spirit.  That was the first Muster he has missed in 23 years!
The Chief, coach John Chavis, gave an inspiring speech about not only football but about what is means to be happily married! Under his firm and capable leadership our optimism for seeing a return of the Wrecking Crew this year is well founded.
The Silent Auction was a great success.  We raised $805 for our scholarship fund!  Thank you to all who donated auction items and thank you to all who placed very generous bids.
-Club President, Dennis Stanczuk
---
The History of Aggie Muster
Aggies gathered together on June 26, 1883 to live over again their college days, the victories and defeats won and lost upon the drill field and classroom. Eventually the annual gathering evolved into a celebration of Texas Independence on San Jacinto Day – April 21st. Over time the tradition has changed, but its very essence has remained: "If there is an A&M man in one hundred miles of you, you are expected to get together, eat a little, and live over the days you spent at the A&M College of Texas." Muster is celebrated in more than three hundred places worldwide, with the largest ceremony on the Texas A&M campus in College Station. Aggie Muster as we know it today is credited to E. E. McQuillen '20, who served as the Executive Secretary of The Association of Former Students. It is fitting that he was honored to serve as the first Campus Muster speaker.
The committee was recognized as a student organization in 1950. Like the tradition itself, the committee has transcended the eras and events throughout its history and remained true to the timeless ideals of Muster. The Muster Committee is responsible for organizing and planning every aspect of the tradition, from speaker to barbeque, awareness to the Roll Call – this committee continues the livelihood of this great tradition year after year. The committee falls under the discretion of the Student Government Association. The 2015-2016 Muster Committee is composed of twenty three committee members, seven sub-chairs, and one chair. Their tasks vary among the five subcommittees: Awareness, Programs, Roll Call and Families, Speaker Selection, and Special Operations.
Muster is a time to look to the past, present, and future…not only to grieve but to reflect and to celebrate the lives that connect us to one another. A gesture so simple in nature yet so lasting in spirit, Muster is the lasting impression every Aggie leaves with us; it reminds us of the greatness that lies within these walls, of the loyalty we possess, of the connection that binds us, and of the idea that every Aggie has a place of importance – whether they are present in flesh or spirit.