Coming from all over East Tennessee, our club officers ensure our club remains in compliance with the Association of Former Students, sends out email updates, maintains our social media presence, updates the website, and coordinates events.
Dennis Stanczuk
club President

Steve Syoen '09
Website/Social Media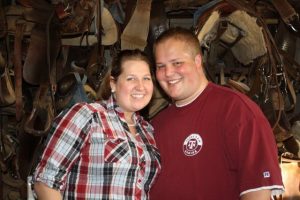 Steve earned his M.Ed. from Texas A&M in 2009. He was a charter member of the Southwest Florida Texas A&M Club and is managing social media and the website for the East Tennessee A&M Club. Steve and his wife, Elise, live in La Follette, TN with their two dogs, Minnie and Pickles.
Keith R. Hairell '76
Club founder & Muster Chairman

Keith earned his B.A. in Education from A&M. He is a member of the Centennial Class of '76. He was in the Corps of Cadets. After moving to Maryville from Spring, TX in 1992, he began working with area Aggies to form the East Tennessee A&M Club. In 1993 the Club became official and began working on an endowed scholarship. This was accomplished approximately 6 years later. Keith has been President, V.P. of Education and now serves as Muster Chairman. He lives in Maryville with his wife Gail. They have two sons, Jonathan and Ryan.