Aggies v. Alabama @ Kyle Field!

Party Details:
Saturday, October 12, 2019
Watch Party starts around 3pm, kickoff is at 3:30pm
9208 Middlebrook Pike, Knoxville
They will have our game on with audio after the UT game ends around 3:30pm. Anyone who can arrive around 3pm to help grab tables is appreciated!

---
Auburn @ Texas A&M
Saturday, September 21, 2019
Hosted by Dennis and Rosemary Stanczuk
Watch Party starts at 3:00pm, kickoff is at 3:30pm
---
1st Official Watch Party of 2019!
Aubrey's at Cedar Bluff hosted us on Saturday, September 7. We had a great time with 12 East TN Aggies watching the tough loss to Clemson!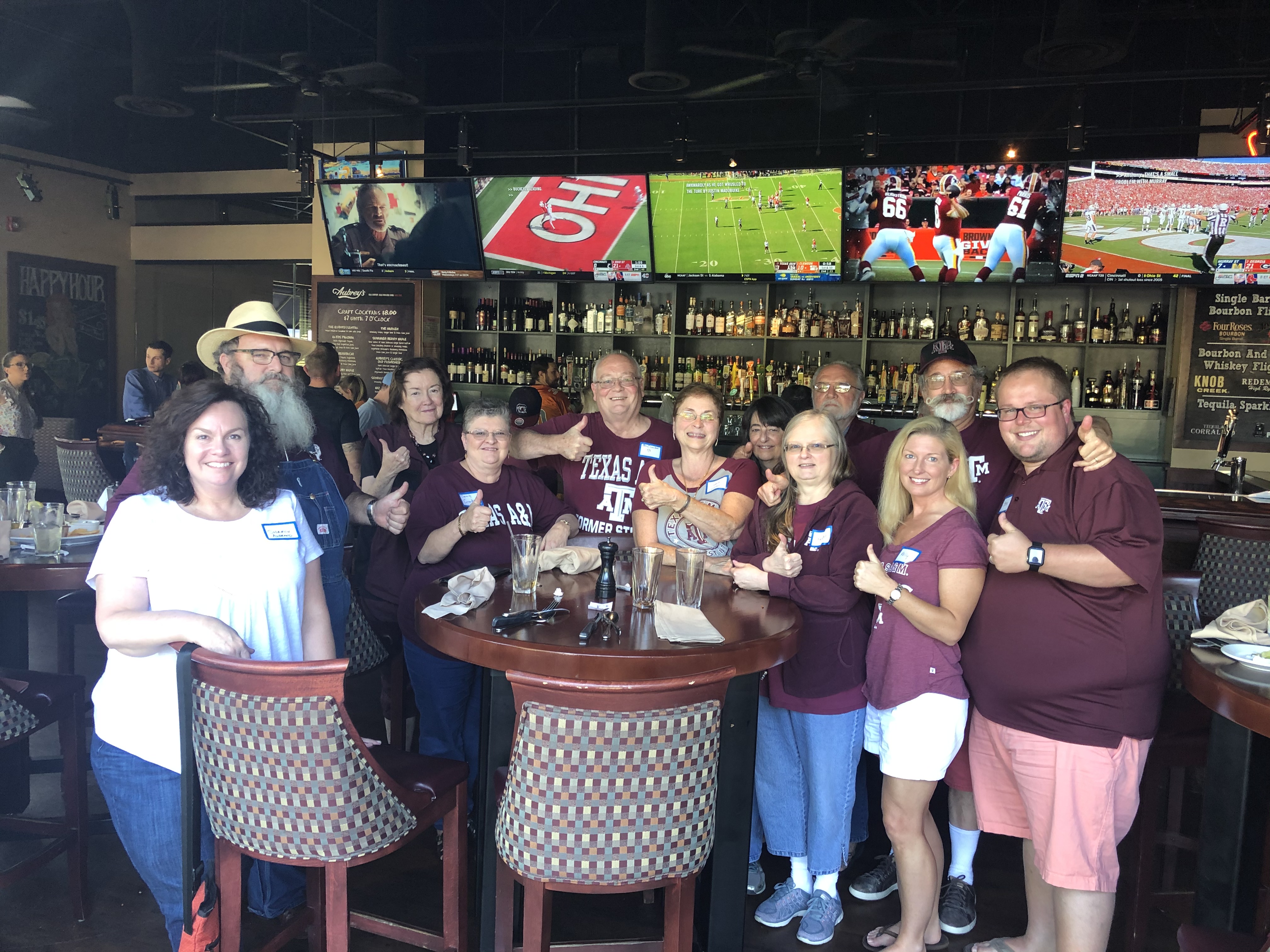 Saturday, September 7th – 3:30 (pls arrive around 3pm to help grab seats) –  Clemson Tigers
Aubrey's – Cedar Bluff
9208 Middlebrook Pike, Knoxville, TN 37931
---